Increase website traffic through 3 paid mediums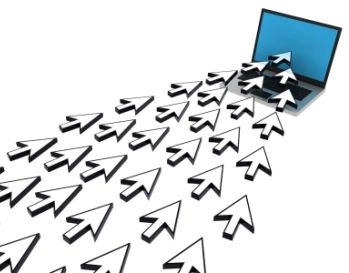 In the eCommerce industry, traffic is essentially everything. Without this, your eCommerce store will be nothing more than a book on the farthest shelf of a dusty library. It will be forgotten by time. Thankfully, numerous effectual strategies have been developed and are readily available. One of these is the PPC of Pay per Click Strategy to increase website traffic. But in order to maximize the benefits of this strategy, you must learn which channels to use.  Here are some of the worthy-to-try picks:
Increase website traffic through Google Adwords
A lot of eCommerce store owners salute this service when they need to increase website  traffic. Google Adwords is proven to be highly-effective to increase website traffic; however it comes with a fee. You will be charged per click on the advertisements. No clicks, of course, mean no charges. The amount charged to you is based on the bid that you had placed on certain keywords. Your ads will be displayed on the Google search engine so you can be assured that people who visit Google (and there are hundreds of millions of them) will see the ads. They can also be shown as contextual ads on pages subscribed to Google AdSense.
Obviously, higher bids get better visibility. Nonetheless, there is quite a lot more than these. Before deciding to create a Google Adwords account, it is crucial to get into the basics.  You may use Kartrocket's Google Adword Conversion Tracking App because it allows you to track all traffic into your online store and allows you to dissect data by demographics, traffic sources, new vs returning visits, etc.  You can even track purchase conversions in order to fine tune your marketing campaigns.
Let us help you understand the key elements of Google Adwords:
You may create various ads that all directed to different locations. They may or may not have anything to do with each other. Certain ads can be categorized together according to target language and location.
In Ad Groups, ads must be directed to a single website. It is suggested to come up with various ads, ground the group them accordingly and discern which performs best. You should try various ideas until the correct combination is achieved.
These are actually the main dish. Opt for keywords that people will most likely type if they need the products or services that your ecommerce store offers. If you are going to pick the most common words or phrases, you will have to pay more for the top spot in the search engine. Hence, before deciding on the keywords, check your funds. If you do not have a large financial backup, less common keywords would be ideal. These, of course, should still be relevant to your nature of business. For example, instead of "acne cure", you may want to settle for "acne get rid" which is less popular phrase but will increase website traffic a bit.
Increase website traffic through Facebook Ads
Facebook, perhaps, is the Shakespeare of social media. It has hundreds of millions of active users. Since it has a massive audience, you should use this site for advertisement. The great news is opening an account is for free.  Here are several reasons why Facebook ads are suitable to increase websites traffic.
It allows you to be social.
Never underestimate the power of the SHARE button. One click by an impressed customer may lead to hundreds of sales. Facebook connects people from different demographics. It allows them to share their thoughts about certain things. If something has be "SHARED" by a number of people, others will be curious about it, decide to check it out and might share it to their own friends.
It was reported that as of October 2013, Facebook has 728 million users already. More people are signing up every day which should motivate ecommerce store owners to take advantage of this platform. With a massive audience, it is not impossible to be earning big.
Facebook Ads has business-friendly features.
Facebook Ads can be customized according to your preferences. These ads will allow you to publish advertisements that Facebook users will see. You may choose between CPC and CPM.
CPC or Cost per Click will charge you for every click on your ad.
CPM or Cost per Impression will charge you for every 1,000 impressions or for every 1,000 users that sees your advertisements.
Another feature called the "Target Audience" allows ecommerce store owners to reach out to directly to their target market. They can pick the target audience according to age, gender, location, interest and several other categories.
Increase website traffic through Product Feed
It is a list of products and their particular descriptions. Typically, it includes an image of the product, product name, identifier, size, color, features and price. The purposes of this list is to help consumers compare products easily. Product feeds are used to supply content on price comparison websites and affiliate networks. Hence, the products of your e-commerce store must be included in this list. Although Product Feeds may vary in terms of structure and content, they serve the same purpose which is to provide updated, accurate and ample relevant information to online shoppers. There are several marketing channels that allow the delivery of product feeds between the retailers and shoppers and as well as manufacturers which will eventually increase website traffic. Among them are the following.
Price comparison websites
Paid search affiliate
Affiliate networks
Marketplaces such as Amazon and eBay
If you are using Kartrocket as your eCommerce Platform, you can use our apps like Adwords Conversion Tracker, Jungle News Feed, Shopzilla etc.