Move Your Store to Kartrocket's Iron Tight Secure Hosting
Online security is our business.
This is one of the key reasons we built Kartrocket so our merchants don't have to bother with hassles around hosting and security. We've built our platform stack so merchants can just plug our platform into their existing IT infrastructure and leverage our word class hosting and security capabilities. Our focus on website speed and security is that of continuous improvement and have a dedicated infrastructure and network management team responsible for this. We want to strengthen the commerce ecosystem in India and want our merchants to feel safe with trusting their brands with Kartrocket.
I will just highlight a few salient security features you get when you host your ecommerce website with Kartrocket:
Denial of Service (DOS) Protection: since an ecommerce website is open to the world, as is any other site on the internet, we could be targeted by hackers and spammers who could force floods of traffic causing your website to slowdown, or worse, shutdown. However, Kartrocket's infrastructure is fully protected as we introduce multiple layers of networking defense in between where the traffic never hits us. We use a combination of Akamai's edge security as well as internal application firewalls to immediately detect and divert any such malicious traffic headed our way. While 99% of such attacks are diverted automatically, we also have a team that monitors our networks 24×7 to avoid any disruption to website uptime.
Protection of Financial Information: since we do not store your customer's financial information (credit card, debit card, etc) and rely on our partner payment gateways, there is no threat of this information ever leaking out. All payment gateways in India are PCI compliant and are required to implement deep measures to secure sensitive financial information. Since we utilize their infrastructure to process payments, we are never at risk of losing or leaking this data in any way.

Multi-Level Access Control: we have multi-factor access control built into our platform so as to protect access to your data.

Admin login control: we do not allow attackers to "brute-force" a login into your admin area. We proactively block such attempts and ban the attacker's IP.
Sensitive reports and customer data: we do not allow anyone to download sensitive data from your admin area (such as product exports, customer exports and order exports). The same are automatically saved on a secure storage and a link is emailed to your registered email address.
Admin area audit trail: every update operation in your admin area is tracked (and reportable) with usernames. Even if you are availing of help or support from a Kartrocket team member, you can always go back and check the log to identify who made changes to your store on your behalf.

Automated Fraud Detection: we understand how important your business is to you, and continuously work towards building tools and features that help you minimize chances of fraud on your Kartrocket store.

We have tools such as COD Verification, where buyers are required to validate their COD order with a one time OTP so that you're well aware of the seriousness of the buyer. This will help you be smoother with operations and also help you control COD returns.
We actively blacklist IPs which display unusual browsing patterns on the website, or make requests to illegal URLs. This allows us to proactively block any attempts at compromising security.

Best In Class Infrastructure Providers: We secure all end-points on our platform under a locked down network zone accessible only by limited individuals with the highest clearance in our team. Further, we utilize the best and the most scalable hosting companies in the world:

Akamai: we use Akamai, which is world's leading content security and edge optimization platform to serve your customer facing website. This allows us to serve your website faster than any of your competitors and also allows us to make your site hosting more secure.
AWS: we run all of our databases, load balancers, application servers, back up servers and image storage on AWS (Amazon Web Services). This allows us to leverage AWS' secure and scalable infrastructure to ensure we're able to serve any amount of traffic your website may generate and still deliver a smooth end-user experience for your Kartrocket website.
Robust backups: we run multiple level of backups to ensure business continuity in case of catastrophe. Our hot swap provisions ensure that we can get our servers up and running in no time in case there is a disaster situation or a natural calamity.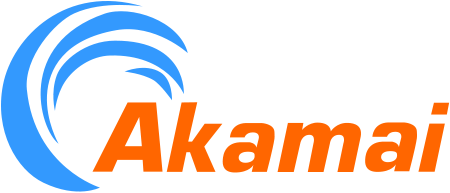 Our infrastructure and engineering teams continuously work towards improving the security and scalability of your Kartrocket store, so your customers get only the best experience when they buy from your website on Kartrocket.
Following are a few other tools we provide on the front of security. You can click on those links to learn more.
Custom SSL Certificates
Kartrocket's Secure API
Secure Store Report Exports